Hey everyone! Thanks for stopping by my brand new blog! I am super excited to share all things wedding on this new site! So for those of you who don't know me, my name is, you guessed it Eryn Michelle Amos. I am currently going to school at the Art Institute of Phoenix and I love love love it! I just recently finished my first full year of college and let me tell you it feels amazing. I only have two more years left which is perfect because my boyfriend just left on his mission to Baltimore, Maryland like two weeks ago and if everything goes as planned he will be home just in time for me to graduate.
So speaking of my boyfriend his name is Taylor and he loves getting his picture taken (I wish there was a better way that you could tell how sarcastic I am being) like I'm sure every other guy out there. My sister
Rosemary
was kind enough to take pictures of the two of us a week before he left which I will be sharing a little bit later,it was way fun just super hot, hot, hot, but of course that wasn't enough for me. So I have this amazing friend
Whitney
from school who also snapped some sweet pics of us which I am so so grateful for.
Taylor was already a little upset with me before we got there because we had to drive separate since I was meeting him from school and he kinda got lost (men don't like admitting to that). So
to say the least Taylor wasn't diggin it at all as you can see from these lovely pictures. Not to mention that once we found each other he didn't like the fact that we were in a public place were people were "watching" us. He has some issues with taking pictures in public and of course I just acted like it was the best thing ever!!
It didn't take sweet Whitney long to get Tay in a better mood!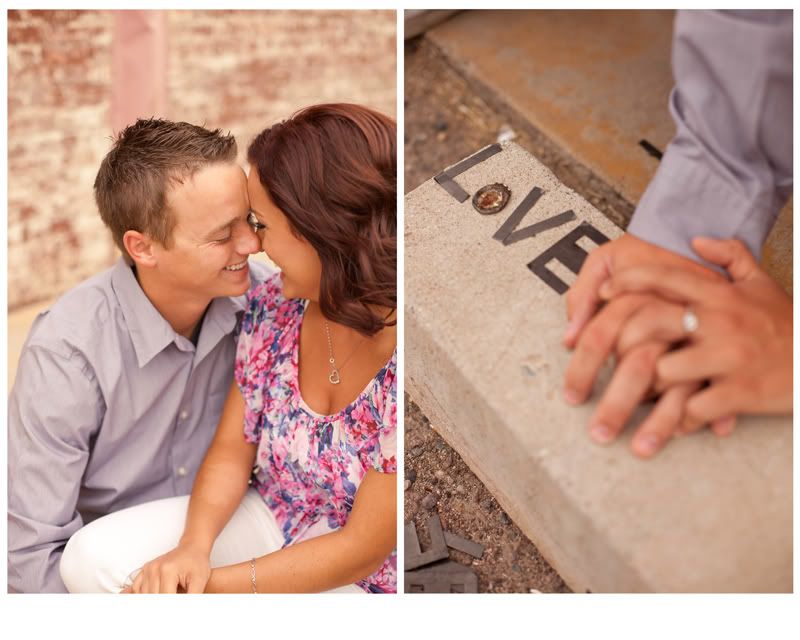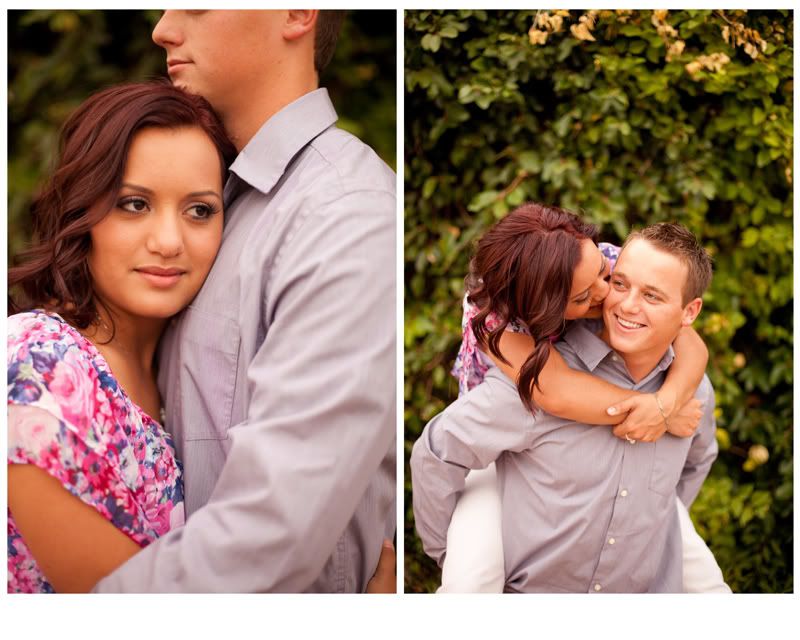 For those of you who don't recognize this location it is downtown Phoenix. There are so many cool places for photos its ridiculous, there are graffitied walls to lush greenery. We fell in love with this location for how versatile it is. Whit made a corner full of garbage look amazing!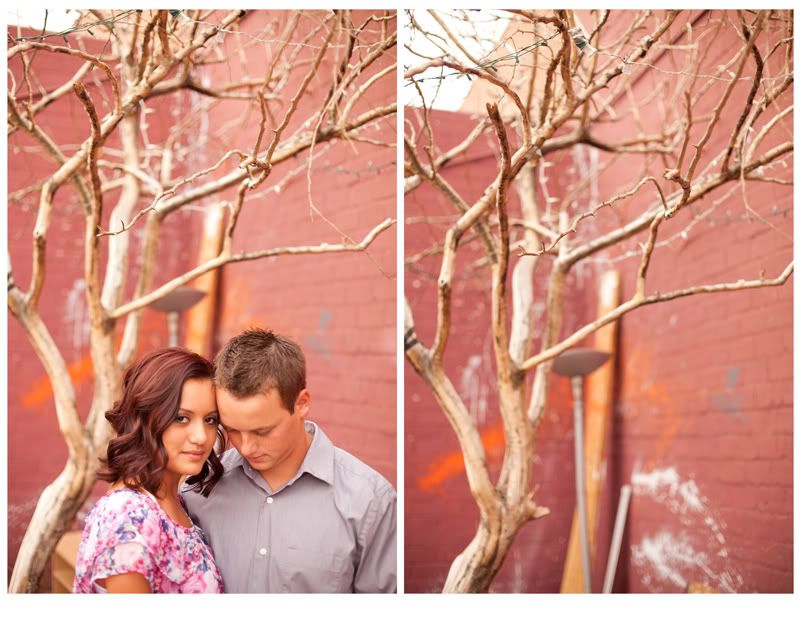 I just love these two photos because I fill they truly captured "us" and how much we love each other. (I know super gushy...sorry)
As much as Tay didn't want to take these he fell in love with them just as much as I did when he saw them and is so happy we have these to remember the moments before he left. I have already sent him two of my favorite and I'm pretty sure I have enough pictures to pick from that I can send him one once a week and wouldn't have a repeated picture.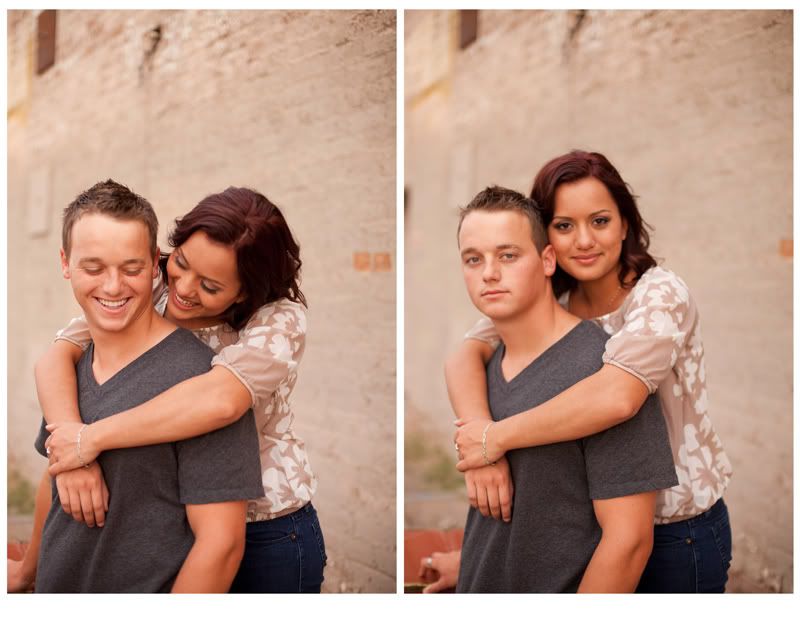 Ok so I think that Tay is super photogenic and he seems to disagree but really look at this I am obsessed with this sexy model pose he has going on.
Hahah so I LOVE gum and Taylor HATES how much I love because I am such a gum popper. I can blow some huge bubbles and pop them a million times as it deflates so this picture kills me cuz I know that deep down under that smile he wants to take my gum away from me!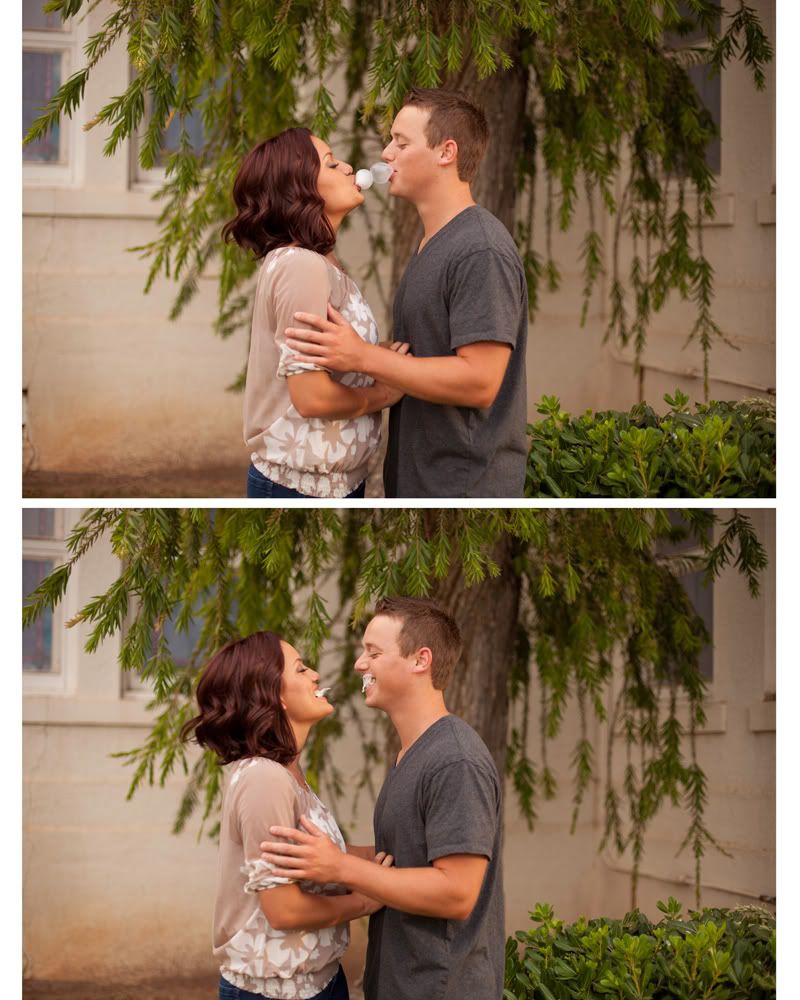 Well I know that this a shrine of Taylor and I and I hope you enjoyed just as much as I do! I am so excited for Tay to go to Baltimore and meet new people. Him and my dad seem to think that he will get shanked while he is there so lets hope and pray that doesn't happen. As for now I will be working hard on growing my business and being and awesome auntie while he is gone and hopefully you all will be able to grow with me!