So Im a major slacker and haven't blogged in a while so lets play catch up! While we had the cousins out from Oklahoma Tara and I took the boppers to Jump On It. This place was cover in trampolines and also had a rock wall and a foam pit, needless to say Raysh was in Heaven! K lets be honest all of us had were! Even though all of my pics are blurry since I couldn't stop bouncing around I thought I would share them.
Here's Hunter Girl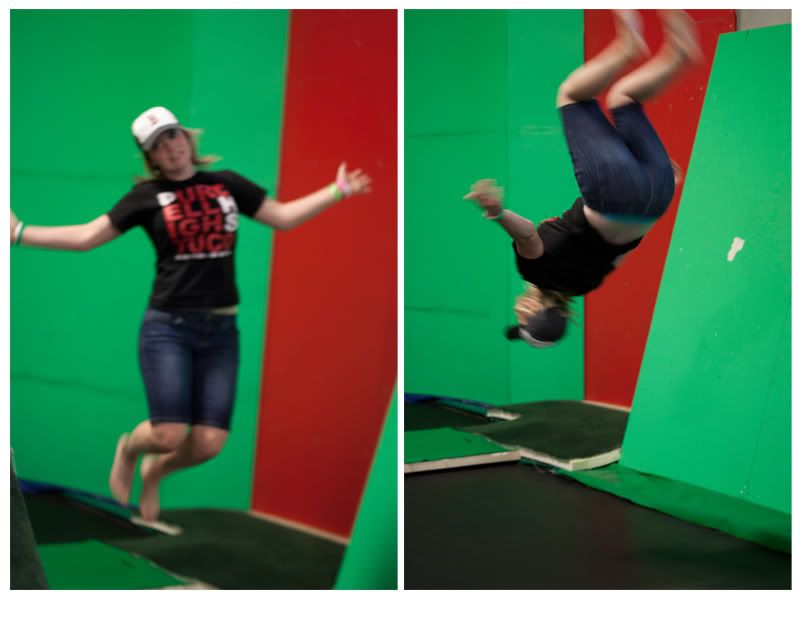 Raysh being, well being Raysh.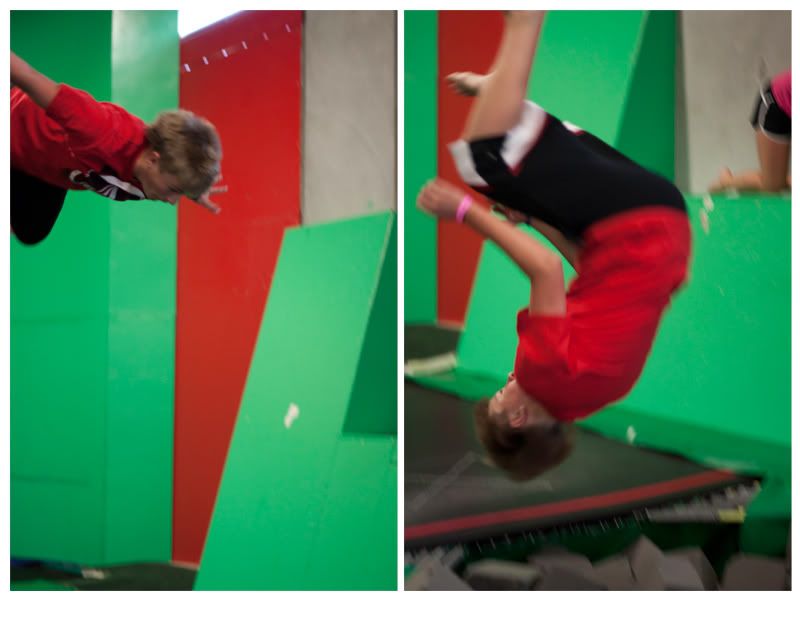 Conlee landing a sweet flip!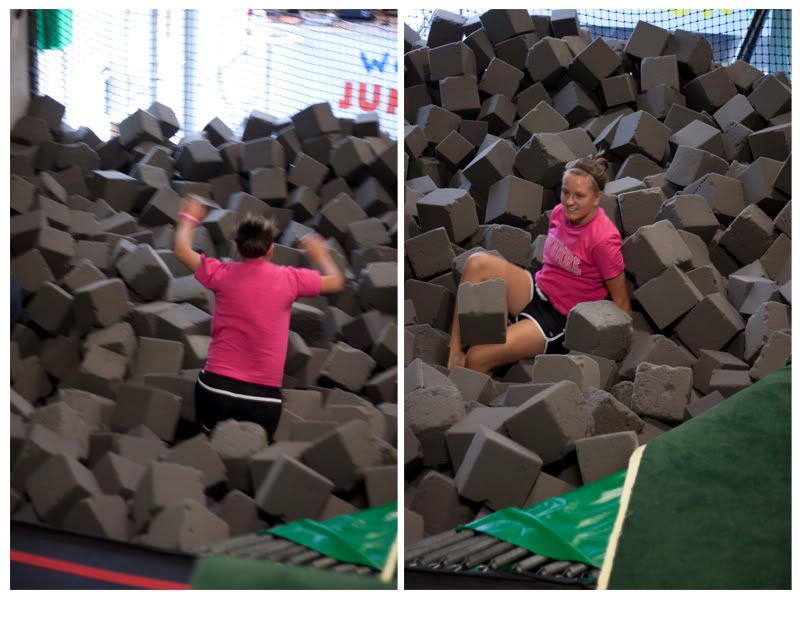 Oh Tara please don't hate me for these pictures but I couldn't help myself they made me laugh so hard when I saw them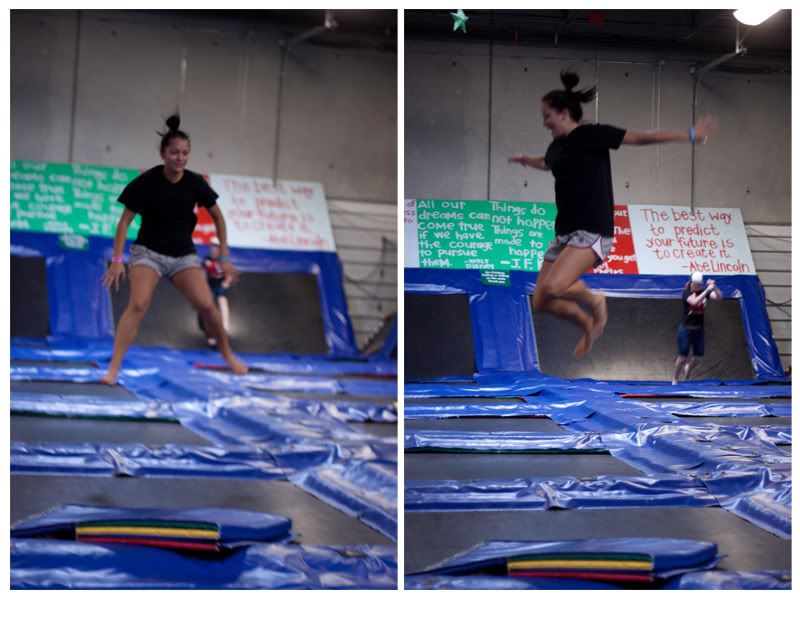 So T doesn't really know how to do a flip so this was her most of the time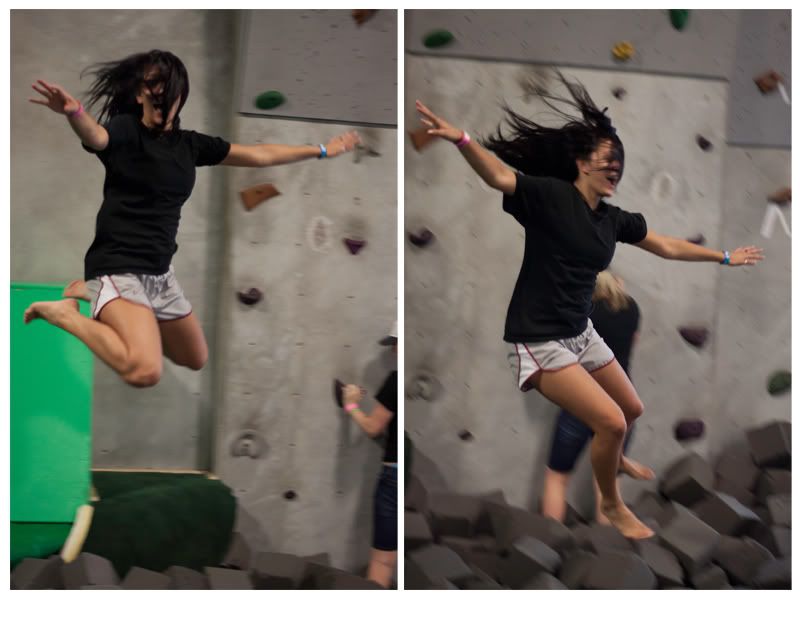 And yours truly loving the foam pit!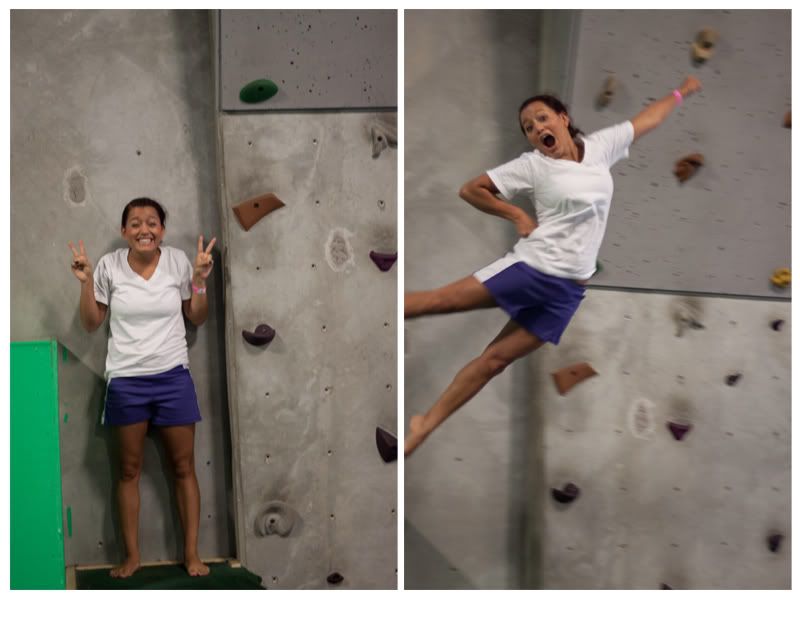 All in all we had a blast there (and it was a good work out)