I know I never made a public announcement and almost everyone knows that I made a change in my life so here is my public announcement. I HAVE MOVED TO UTAH TO GO TO SCHOOL!! I am in love with this place and am super happy about my decision. Of course I miss my family like crazy! My Mom taking care of me, my Dads shorty shorts, Barretts crazy stories, and all of my cute nieces and nephews! I don't know what I would do without this magical thing called Skype! I just love that I can see my family and still be so far away. I don't really have a specific reason for moving I just felt like it was time for something different. Yes my boyfriend left on his mission, yes everything at home reminded me of him, yes I hated the heat, and yes I needed to get away. As cheesy as this may sound it is time to work on me and everyday I feel like I am learning more.I have had some amazing new people come into my life that I don't think would have if I never made this move. I am just so thankful that my Aunt Melly and Uncle Stervy can tolerate me living with them! They are amazing people and I hope to be more like them some day.
So far life has been a blur. It has been consumed of unpacking, organizing, more unpacking, and more organizing. I felt like it was a never ending cycle but I defeated the suitcases and bags I brought. You never realize how much crap you have until you have to pack it all up in one little car, and my car really isn't that little.
I am hoping that this move will help me grow in a lot of ways. First I am 20 years old and have never lived away from my parents. Yes I know super embarrassing but its the truth. Hopefully I can learn to be independent even though I am living with my aunt and uncle. I read on a blog (I think) that if you aren't uncomfortable you aren't growing. With big change comes big results. So here is to big change and being uncomfortable. I can not wait to see what I learn from this expeirence, to be able to look back and see what worked and didn't work, what I accomplished and what I failed at. I am beyond excited to dig in and enjoy this beautiful place I now call home.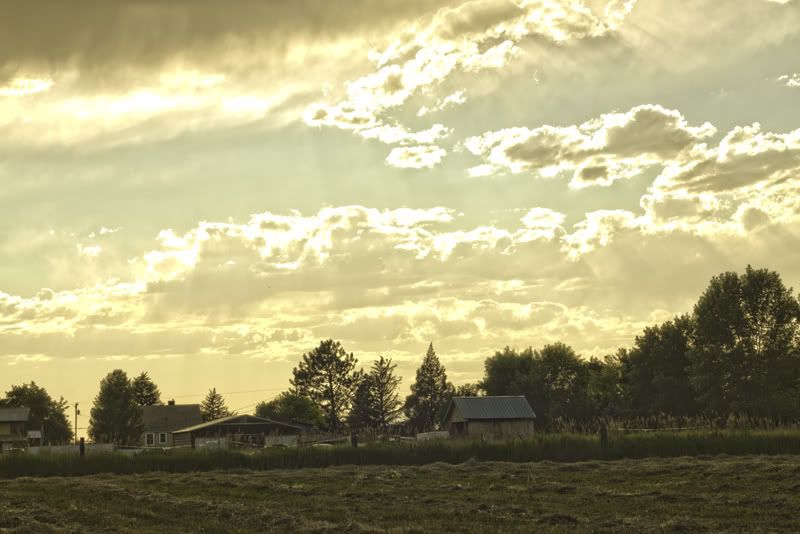 (the view from out back)